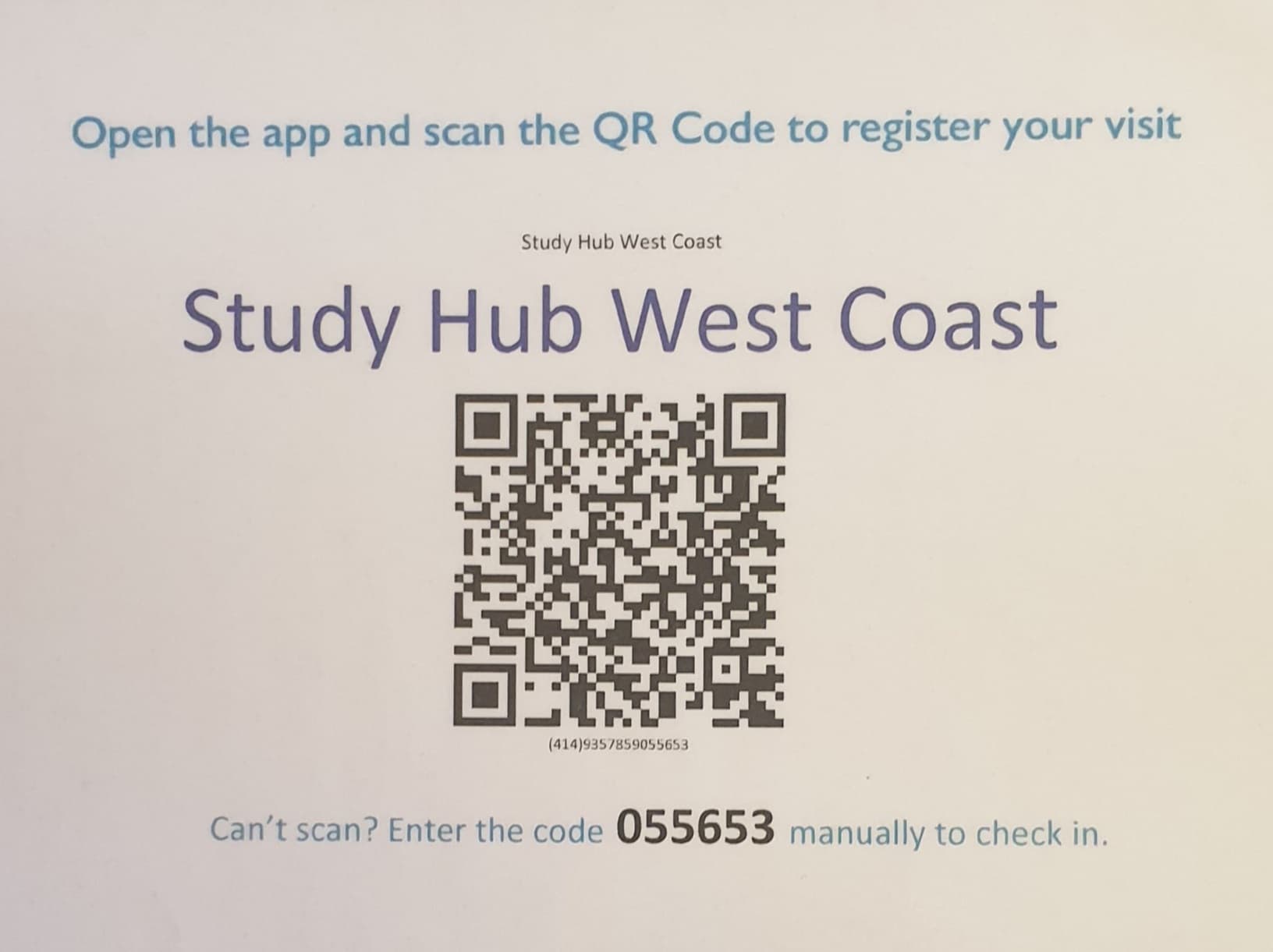 CHECK IN TAS QR CODE NOW AT THE STUDY HUB!
Check in Tas provides a contactless, secure and convenient way for students and visitors to check into the Study Hub. The information you provide will only be accessed by authorised Department of Health staff conducting contract tracing if required in the event of a Coronavirus outbreak.
Check in Tas is a free and convenient service enabling you to sign into the Hub by simply scanning the QR code. It's so easy and will save you heaps of time!
If you don't have, or don't want to use the Check in TAS app you will still need to register attendance in the Study Hub with the Student Services Coordinator.
Check out the attached info sheets…
Check in TAS – How to Download App