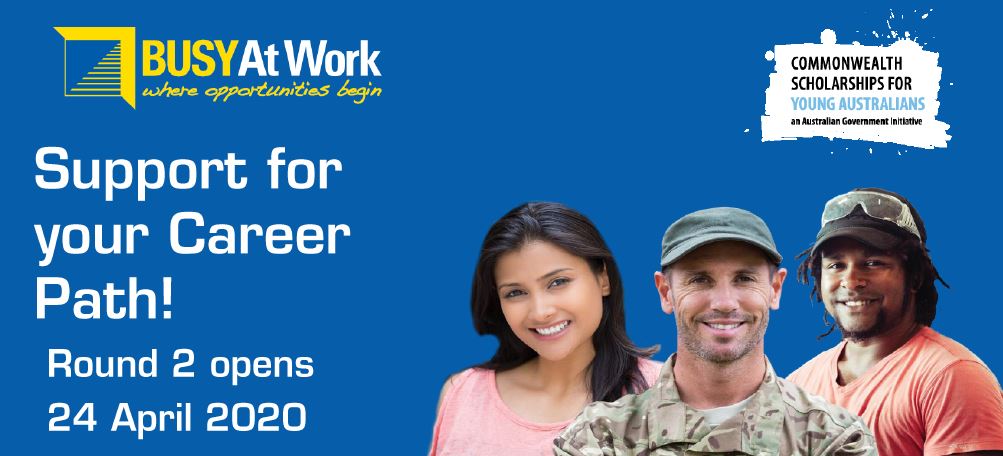 Commonwealth Scholarships Program for Young Australians
Commonwealth Scholarships Program for Young Australians 
Round Two opens April 24, 2020
Around 400 young Australians will be supported to participate in Vocational Education and Training (VET) programs under the Commonwealth Scholarships Program for Young Australians.
The program – an Australian Commonwealth Government Initiative represented by the Department of Education, Skills and Employment, provides scholarships of up to $5,000 a year to participate in Vocational Education and Training (VET) in targeted occupations identified in growth industries and in-demand occupations. Applicants must reside in one of 10 regional areas experiencing high youth unemployment.
Scholarship recipients will complete a VET course and a 20 day paid Internship. Scholars will receive up to $3000 for paid internship work. Host employers will receive $500 per intern.
You are eligible to apply if you are:
aged 15 to 24 years; or
recently exited from the Australian Defence Force (no age restriction); and
not in full-time work or school at the time of applying; and
living in one of the 10 nominated regional areas*, and
have applied or intend to apply for an eligible Vocational Education and Training (VET)qualification at the Certificate III to Advanced Diploma level, and
studying a course which leads to an eligible occupation.
For more information goto www.busyatwork.com.au/scholarship-program-for-young-australians
https://www.busyatwork.com.au/wp-content/uploads/2020/02/Eligible-occupations-List-1.pdf