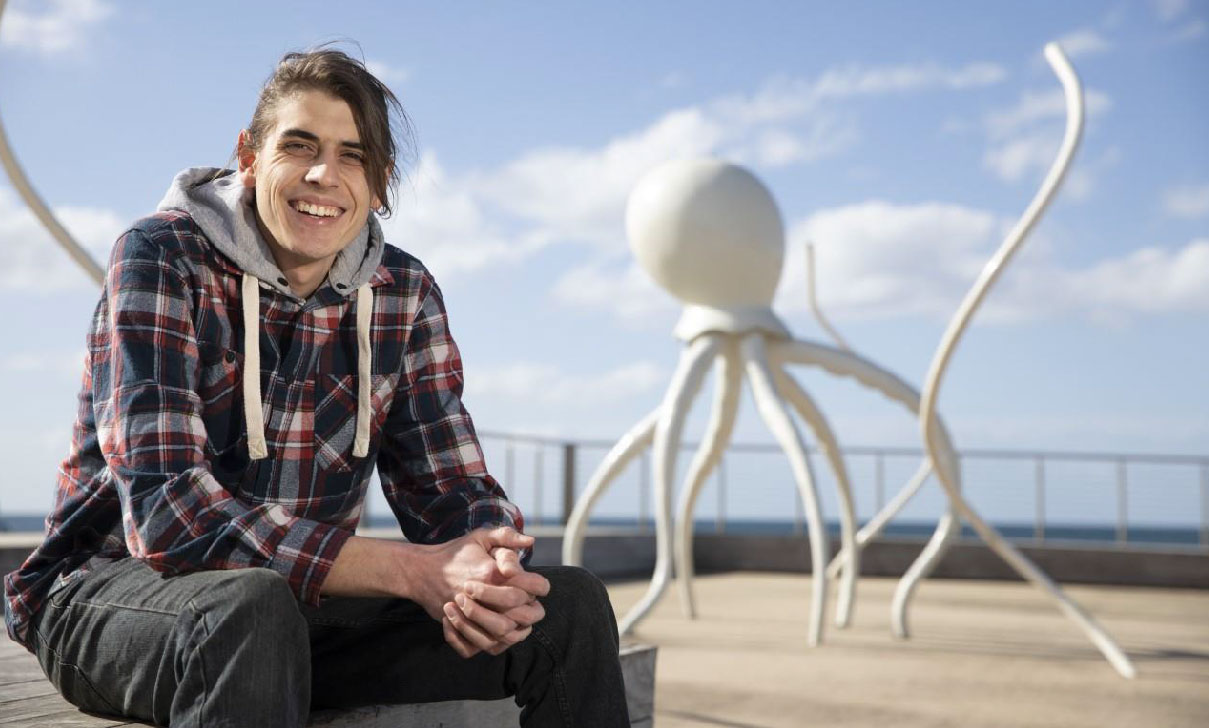 Associate Degree in Applied Science
Specialising in Fermentation and Separation Processes – UTAS.
Growing Up in Katherine, NT and Zeehan, Aaron always knew he would have to move away from home to pursue his education and career. As a lot of West Coasters must, he moved to Burnie and lived as a boarder at Hellyer College to complete his Grade 11 & 12 education before moving to Hobart to study further. Later, Aaron was able to move closer to home by beginning a career in a food production laboratory in Burnie.
Although he works and lives in Burnie, Aaron and his partner find themselves drawn back to the West Coast as their source of community. With his family in Zeehan and his partner now working on the West Coast Aaron is happy working in Burnie but has found his ability to go "home" for weekends hampered by limited access to educational resources, which he needs to complete his university study in his non-work time. 
The new West Coast Study Hub will mean that Aaron can come back the West Coast and participate actively in the community on weekends without sacrificing his education. With a supportive campus type environment accessible to him on the West Coast, Aaron will be able to spend time with family and community without having to worry about the university workload he needs to complete. Access to internet and computers as well as a quiet space, available 9am – 9pm, which he can concentrate in, will all contribute to Aaron's ability to study on the West Coast.
The West Coast community doesn't leave the hearts of those who have to leave the area for more employment and study opportunities. The Study Hub will be crucial in ensuring that in the future, West Coasters won't have to choose; access to quality academic support and resources will mean that it will be feasible for learners to stay and study in their own backyard.