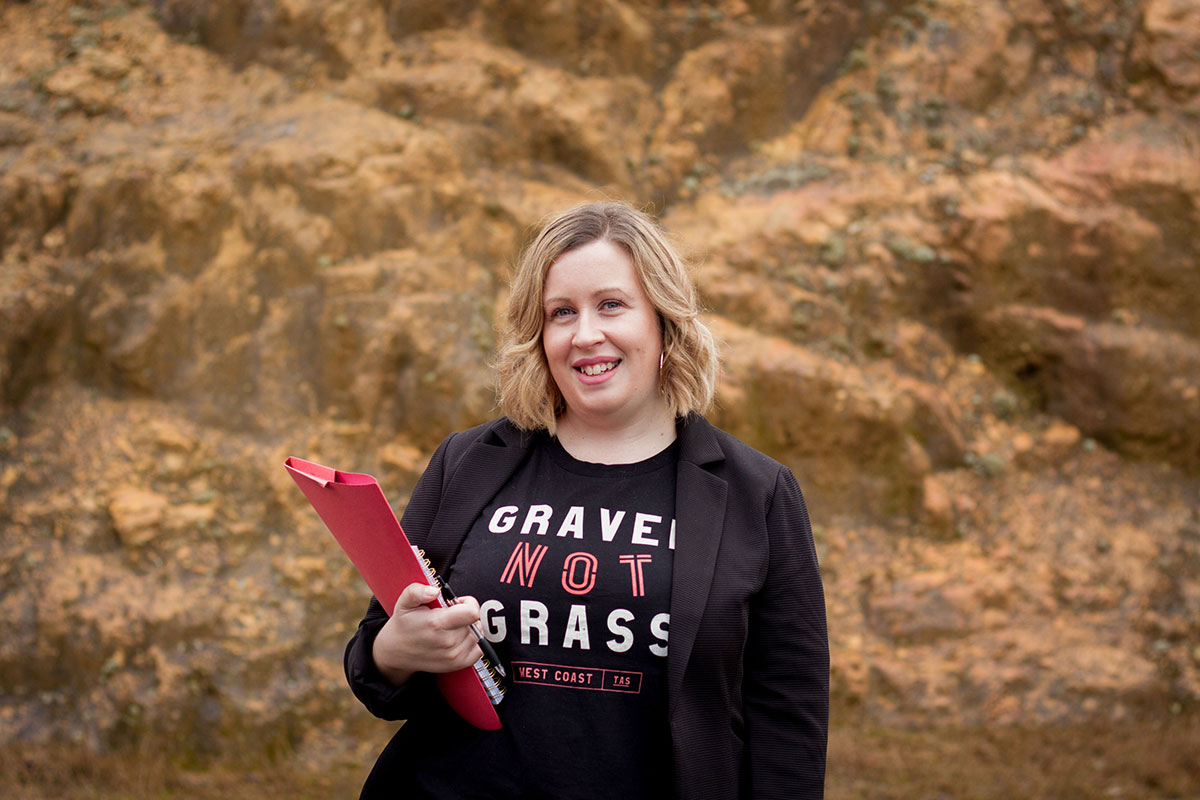 Eleanor Strang
Associate Degree in Applied Business – Specialising in Leadership – UTAS
El has a passion for her community and has been working in Local Government for much of her career. Her diverse role required a degree that could provide comprehensive content and broaden her pre-existing knowledge and experience. Now one and half years into a four-year Associate Degree, El enjoys the challenge of her course, one term studying Human Resources, the next, Marketing. "Changing content keeps my study fresh, exciting and interesting," says El.
Electing to study her course completely online, El understood that she would be faced with challenges including the distance she is from campus and the possibility that she is the only person studying her chosen course on the West Coast. El acknowledges that "working fulltime and being a Mum of two children, my priorities are many and it can be hard to deliver on each of them to the best of my ability."
El looks forward to the Study Hub assisting with her learning journey in a variety of ways. The Study Hub will be well equipped with much needed technology to assist El in successfully completing online learning. Studying at home or within a work environment can often result in distractions, the study hub space will enhance learning opportunities and provide the dedicated quite space that El needs.  
"I look forward to using the Study Hub for studying and completing my assignments. A well-equipped space is everything when studying, I currently drive to my workplace when I need to complete assignments, the study hub will eliminate this with the quite spaces, resources and internet."
El feels strongly that the West Coast should not be disadvantaged when it comes to learning and expanding education opportunities. She says she is "excited for the future of the West Coast and the resources the West Coast Study Hub will provide." Her message to prospective students? "You should stay, study and work on the West Coast, with such a strong and unique community and landscape… why not!"