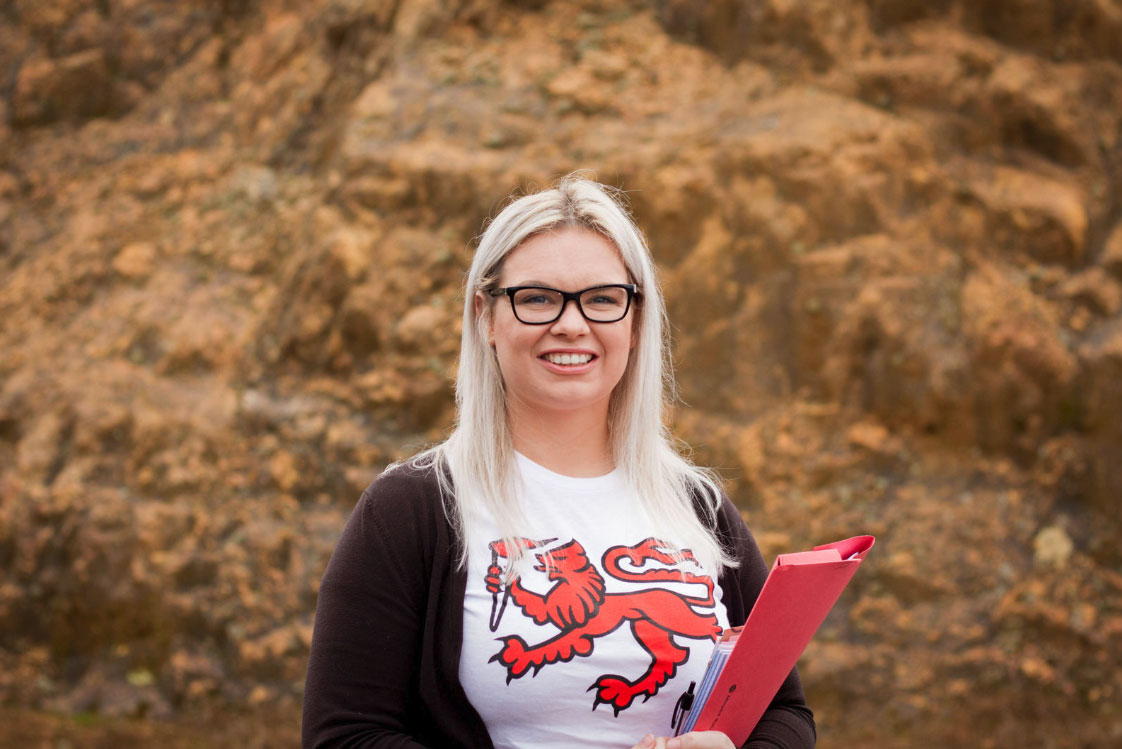 Associate Degree in Applied Business specialising in Tourism and Events – UTAS
Raised on the Gold Coast and in Burnie, Justine has now moved back to her hometown of Zeehan and works as a Museum Attendant at the West Coast Heritage Centre. Over a period of three years Justine has fulfilled her duties at the museum in finance, administration and customer service, providing information and a happy smile to visitors and locals alike.
As a local herself and dating a local electrician, Justine understands the value of living on the West Coast but has found the limited access to quality education challenging. Currently studying an Associate Degree in Applied Business specialising in Tourism and Events with the University of Tasmania, Justine enjoys her study immensely but has found the seclusion of the West Coast frustrating to work with.
"While UTAS's online support has been fantastic" she said, "the main challenges I face are social and study isolation and lack of internet connection, making it hard for me to reliably access online content and connect with my peers and teachers."
Justine is determined to continue her studies, due to her growing passion for events and community support work and to make sure she rides the growing momentum on the West Coast in tourism and construction. The same growth that is bringing more work, young people and opportunities to the region. The new West Coast Study Hub will be integral to her continued success at university.
"I'm most excited to have a place to go where I can meet other people who are studying, like me. Then I can build relationships with fellow students and be able to participate in face to face study groups and create social connection with others that understand me and are on a similar life path!"
"The Study Hub will be a place I can go to on weekends and after work, a place with internet, computers and quiet." Justine is also excited about the potential for short courses or community programs being conducted in Zeehan, that can grow her existing knowledge and help in her role at the West Coast Heritage Centre.