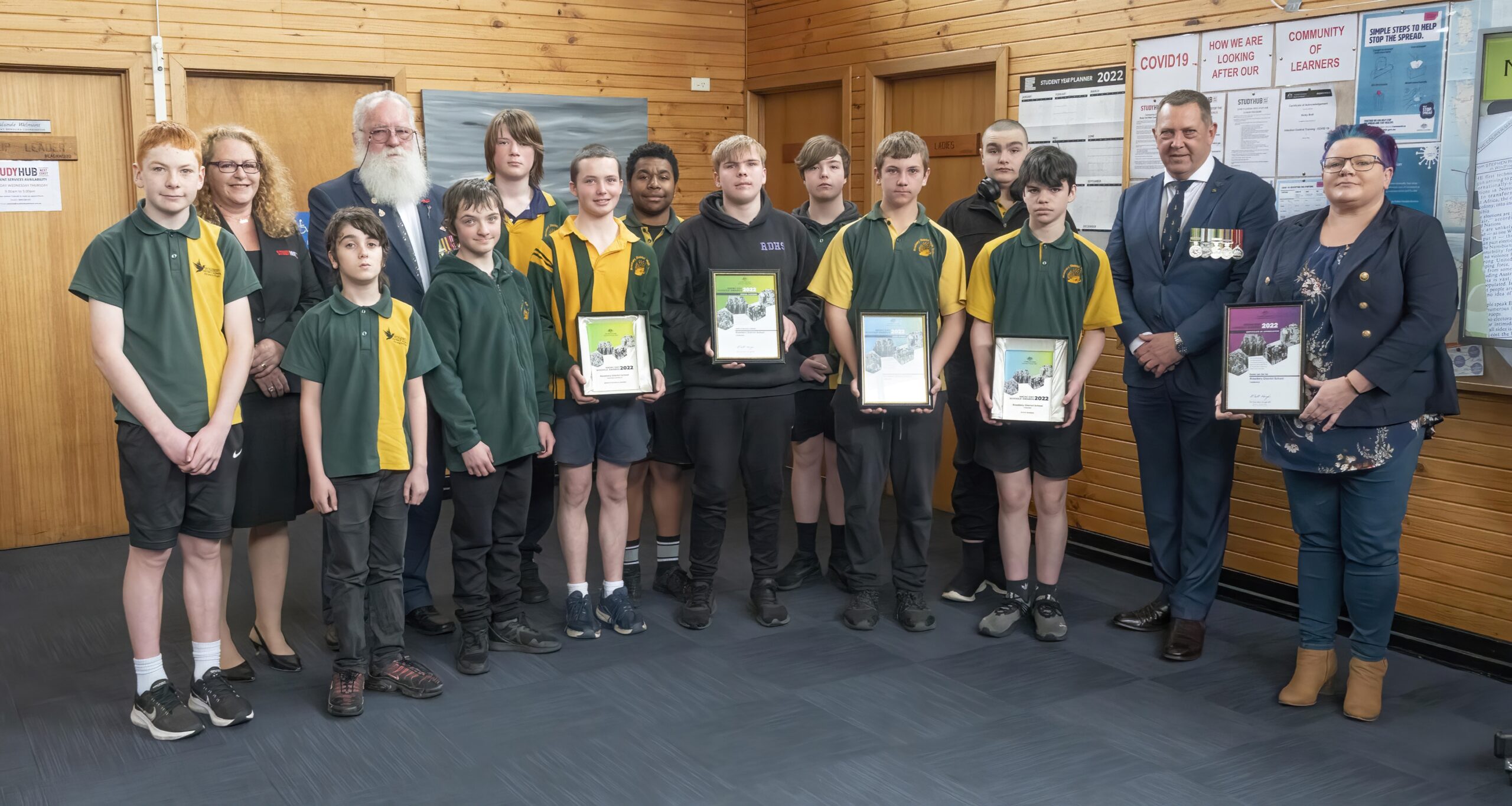 ROSEBERY DISTRICT SCHOOL – ANZAC DAY SCHOOLS AWARDS WINNER
Big congratulations to Rosebery District School for being both the Tasmanian and Remote Schools Awards winners!
As a group, Rosebery District School boys in years 7-10 entered the Anzac Day School Awards as part of their Boys Wellbeing Week activities in May, 2022.
This nationwide competition recognises the work of primary and secondary students, teachers and schools to engage with veterans and honour Australia's wartime history.
To align with the 75th anniversary on 14 September, 2022 of Australian peacekeeping operations and keeping to the theme for 2022 of Engaging with Veterans: Stories of Peacekeeping, the boys worked with Nicky Bolt from Study Hub West Coast to come up with an engaging, informative presentation.
Every aspect of the project was student led and their research was based on a real-life account from a Peacekeeper. The boys demonstrated great innovation in their activities; from photography to interviewing to construction of the powerpoint.  Their efforts were rewarded with the State/Territory School Award ($3,000) and Remote Schools Award ($2,000)
Presenting the awards, the Hon. Gavin Pearce MP (a Veteran himself) was heartened to see the Anzac legacy being kept alive in the region and thanked the boys for the dedication and respect shown throughout the project.